Kailua - two-person sit-on-top kayak
Kailua - two-person sit-on-top kayak
Petkeljärventie 61, 82900 Ilomantsi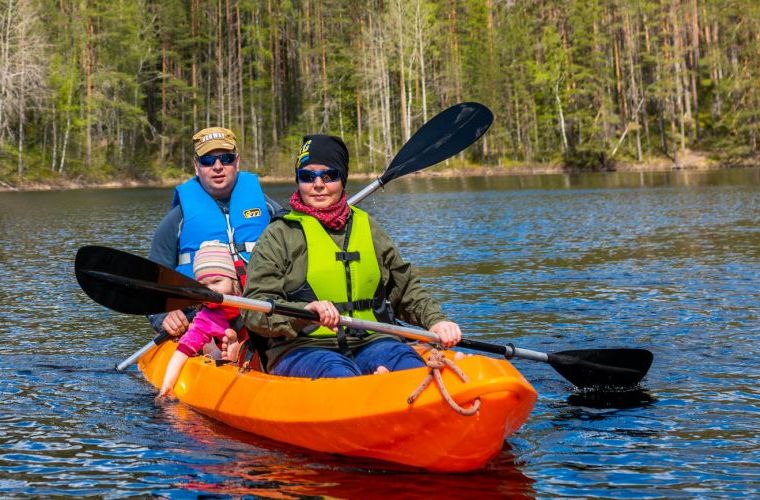 ---
Popular and versatile sit on top model for two, super stable frame with built-in keel and large load capacity. It is stackable and has a self-emptying system as well as four large molded handles for easy carrying.
The rental price always includes a lifejacket or paddling jacket, paddles, a paddle or a sponge. The equipment is always rented inspected and a written contract is always made with the lessee. The renter of the paddling equipment must be of legal age.
Delivery and return of rental equipment to day visitors during the opening hours of the cafe and the nature shelter. For those staying in the camping center's accommodation or campsite according to the agreement and -10% of the normal price.
1h 30€, 2-4h 40€, 5-8h 50€, 1 day 60€ and additional days 10€/day
Free cancellation 24h before the start of the reservation, with the exception of a sudden change in weather (storm, thunder, heavy rain )
Distances
Distance to nearest store:

24 km

Etäisyys vesistöön:

0,1km km
Petkeljärventie 61, 82900 Ilomantsi
View also these
Wood-heated sauna
Petkeljärvi beach sauna is famous for its good and gentle baths. It is possible to book a sauna from mid-May...
---