Kailua - a two-seater kayak
Kailua - a two-seater kayak
Petkeljärventie 61, 82900 Ilomantsi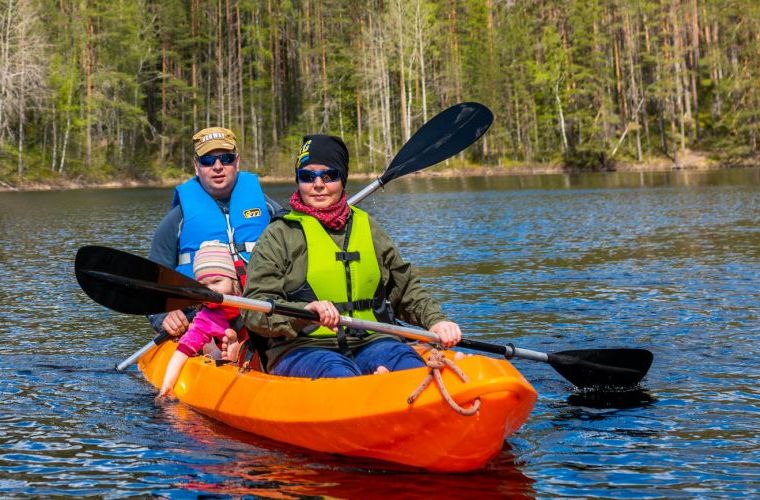 ---
Popular and versatile sit on top model for two, super stable frame with built-in keel and large load capacity. It is stackable and has a self-emptying system as well as four large molded handles for easy carrying.
30 € / h, 4h 35 €, 8h 45 €, 1 day 50 €, 1vo 250 €. Prices include kayaking / life jackets for 2 people. Minors with adult only.
Distances
Distance to nearest store:

24 km

Etäisyys vesistöön:

0,1km km
Petkeljärventie 61, 82900 Ilomantsi
View also these
Non-electric caravan sites
Non-electric caravan sites. With an international camping card 3 € discount / day when you present a valid...
---