The park ranger's hut
The park ranger's hut
Petkeljärventie 30, 82900 Ilomantsi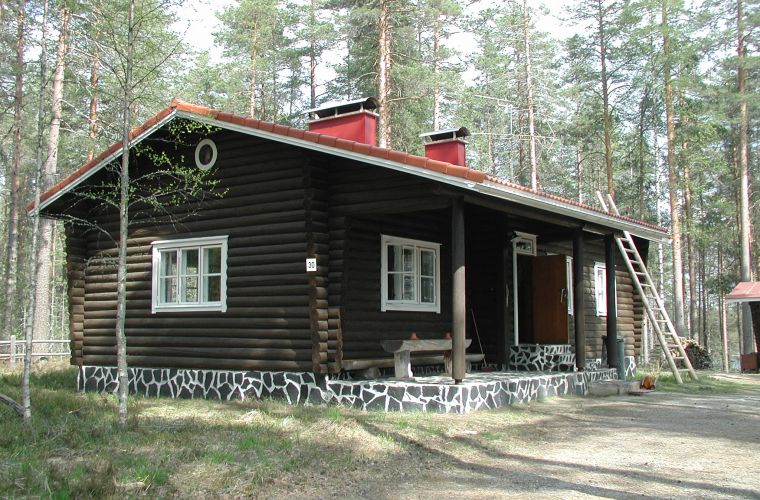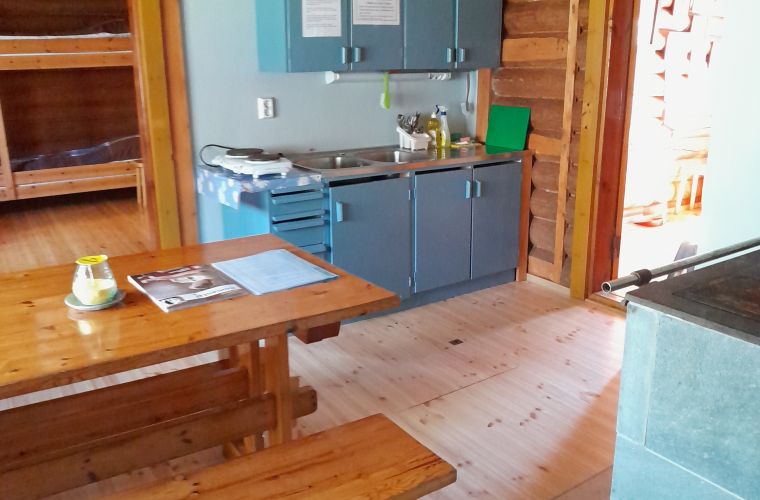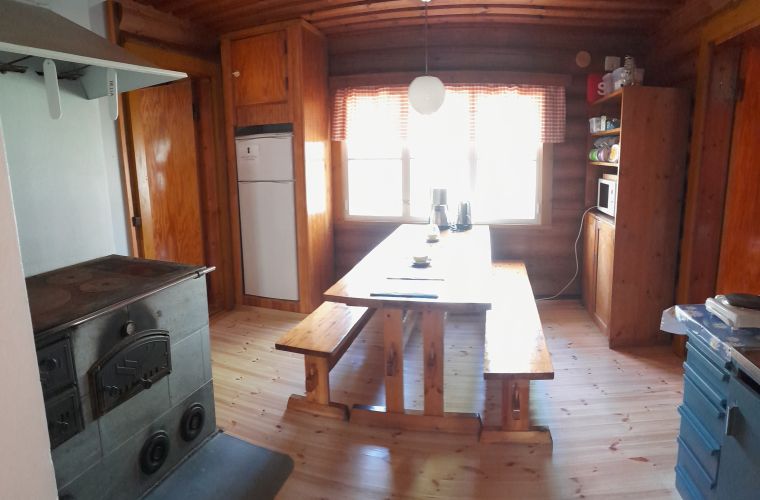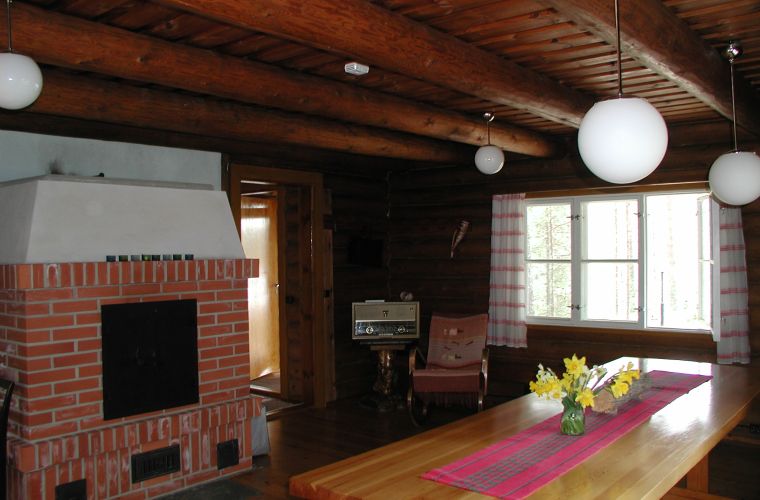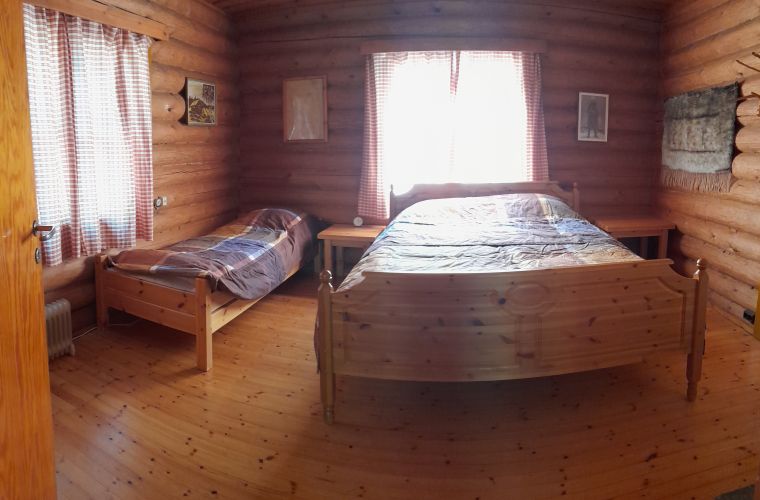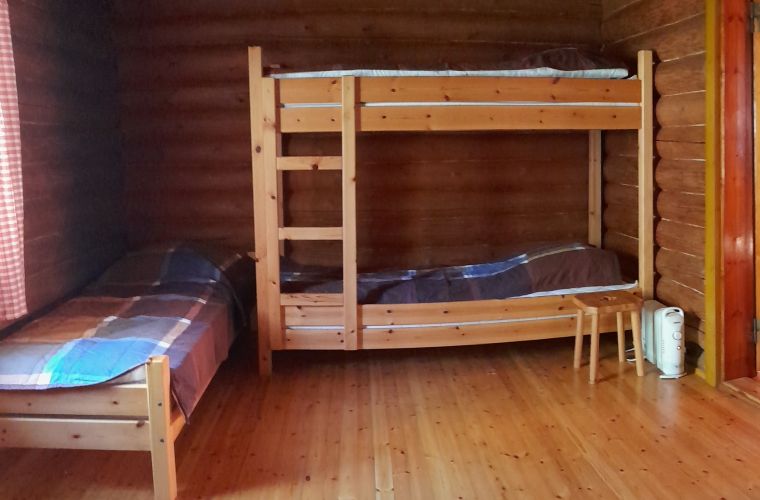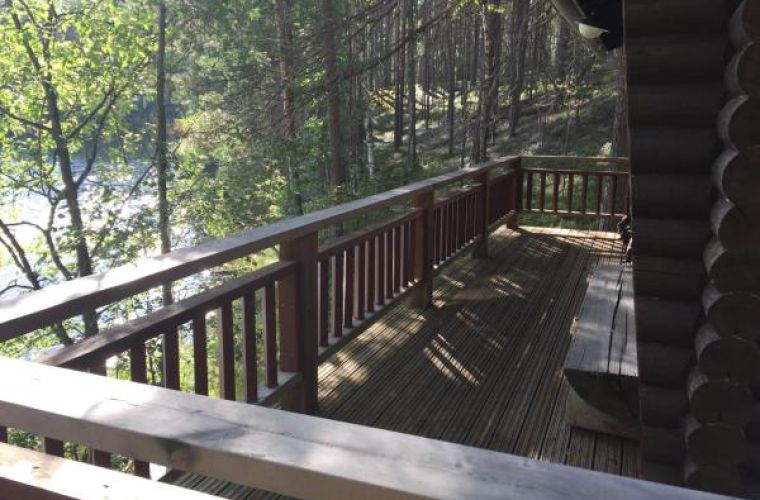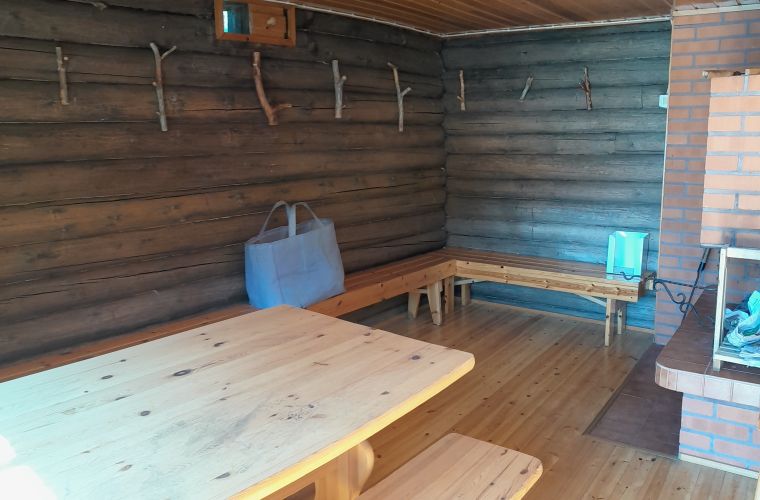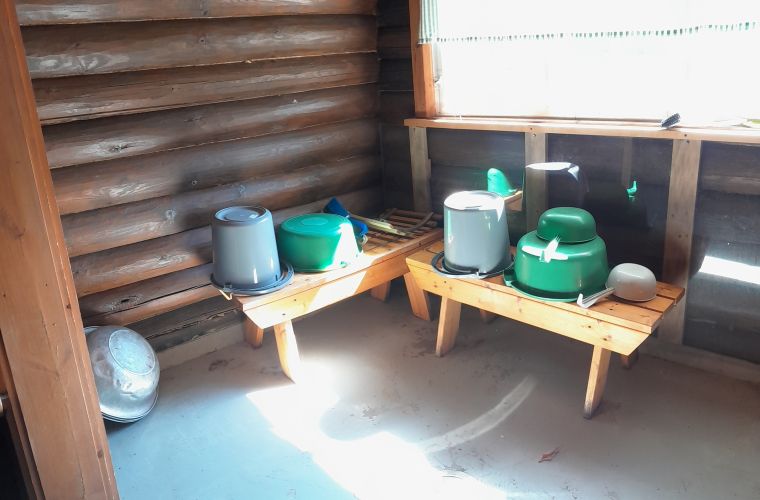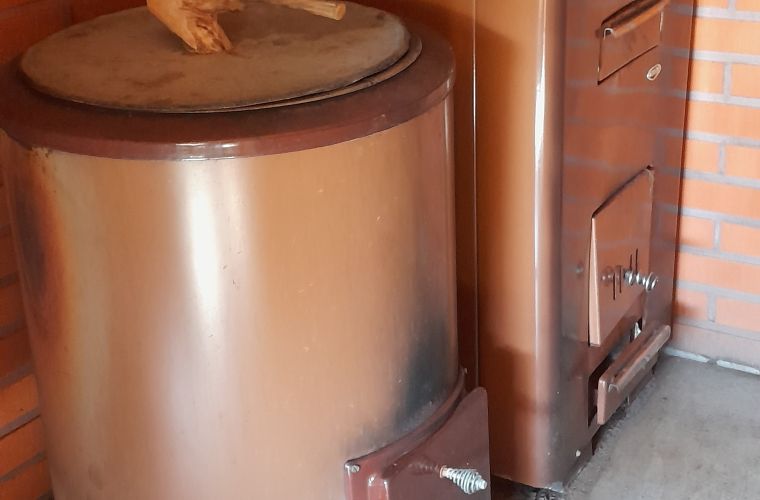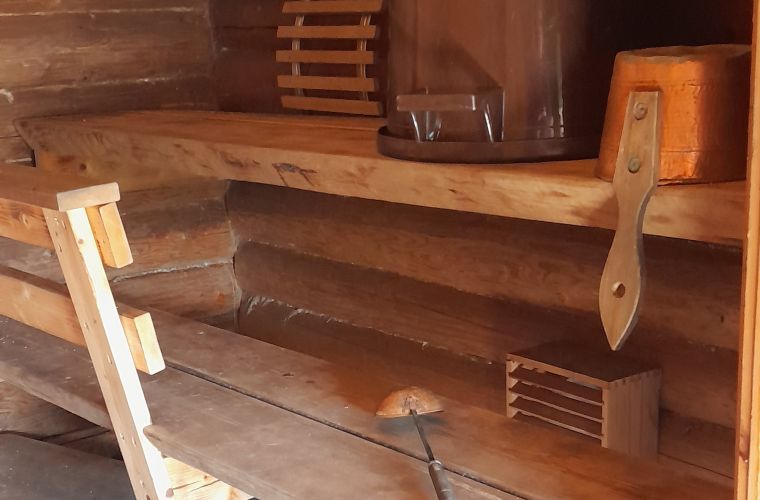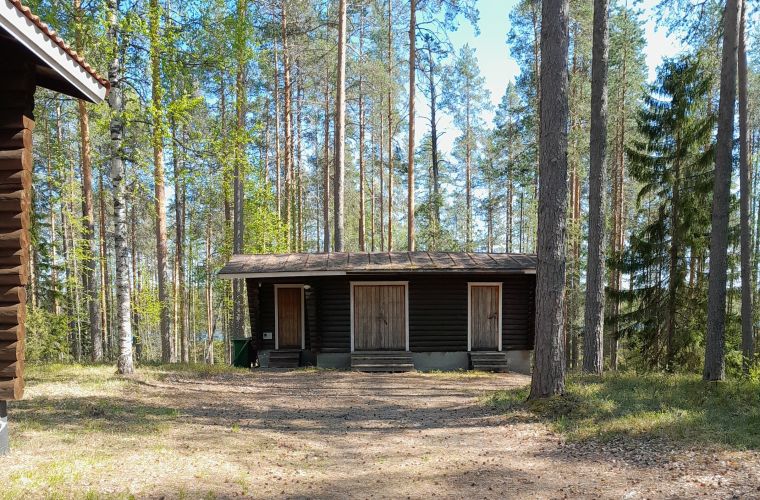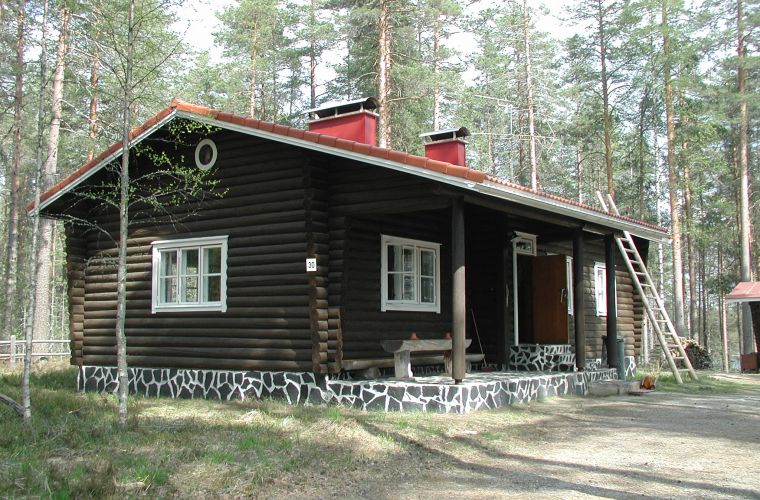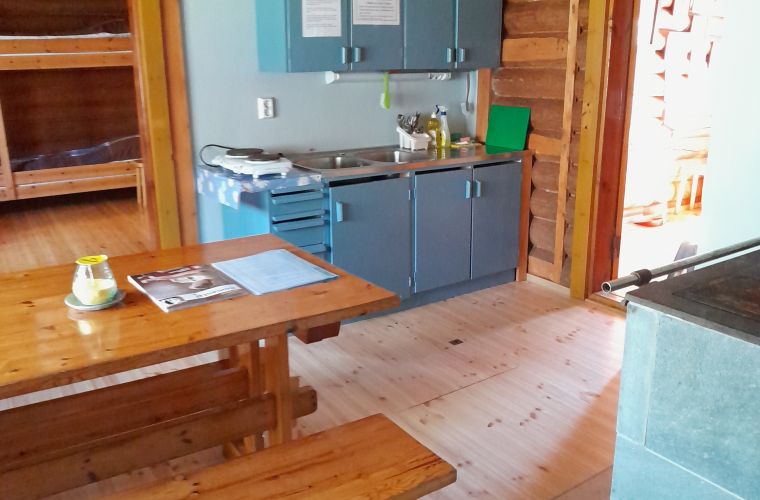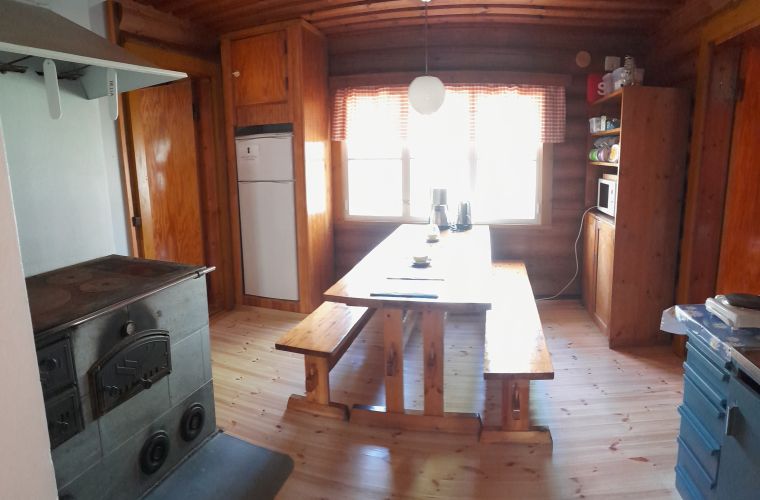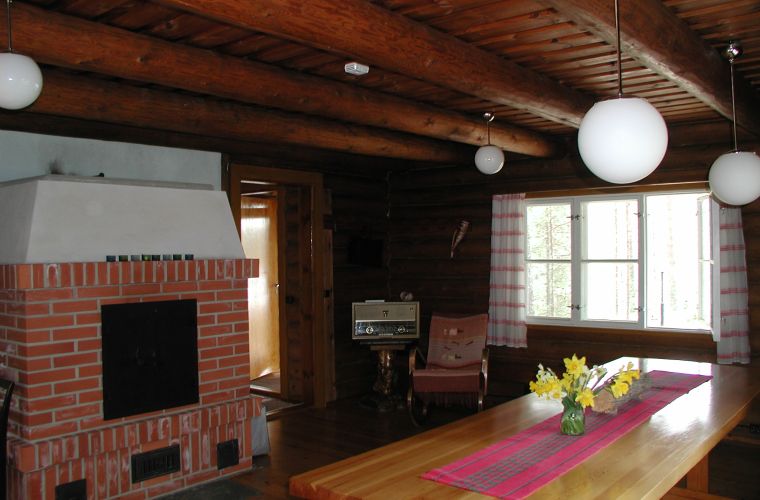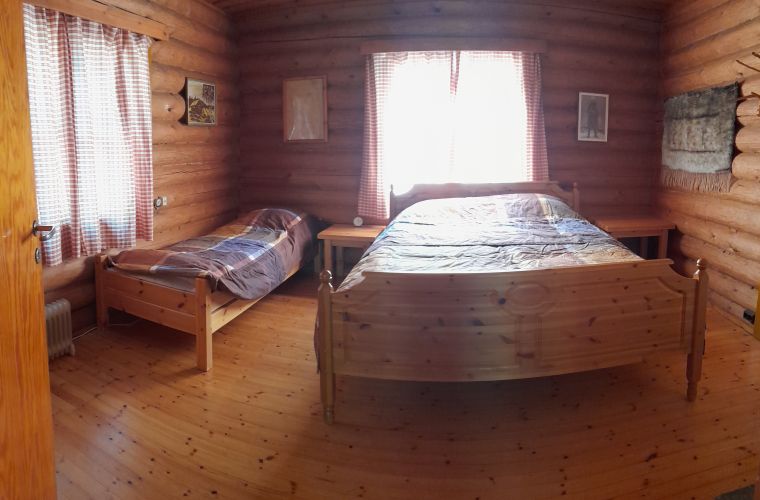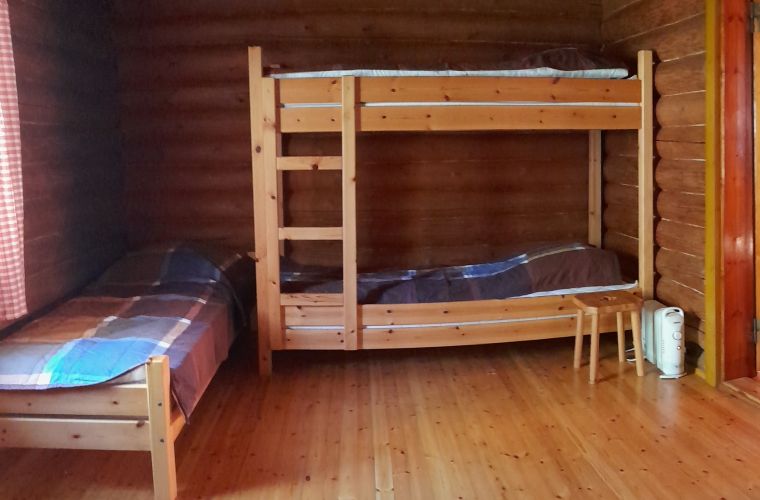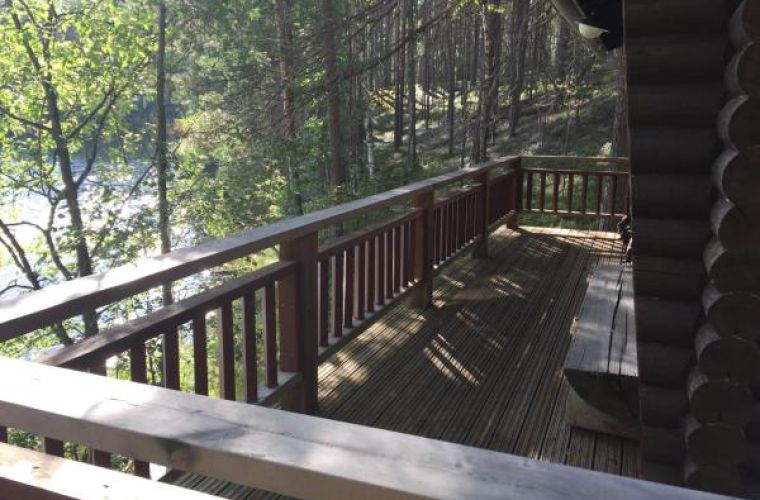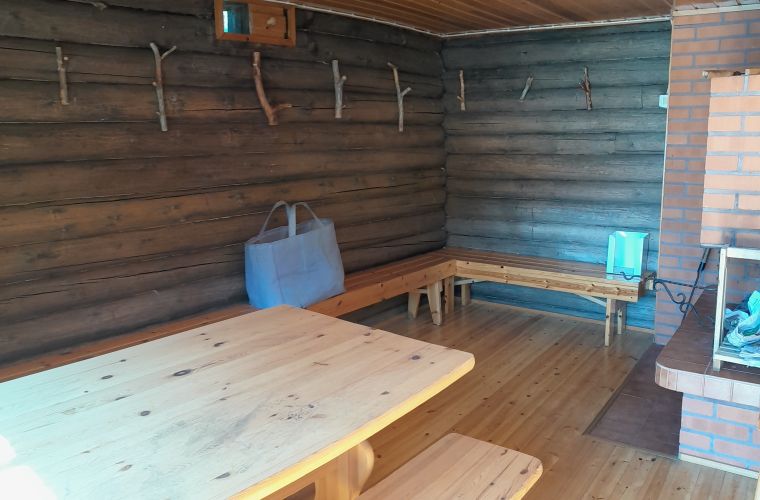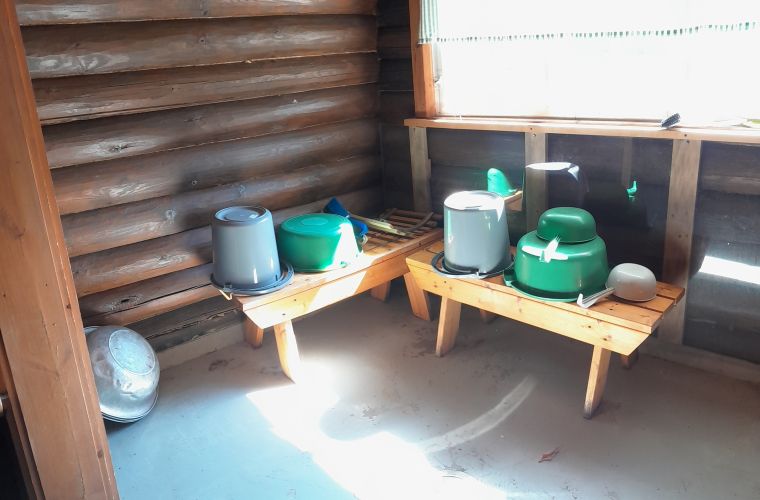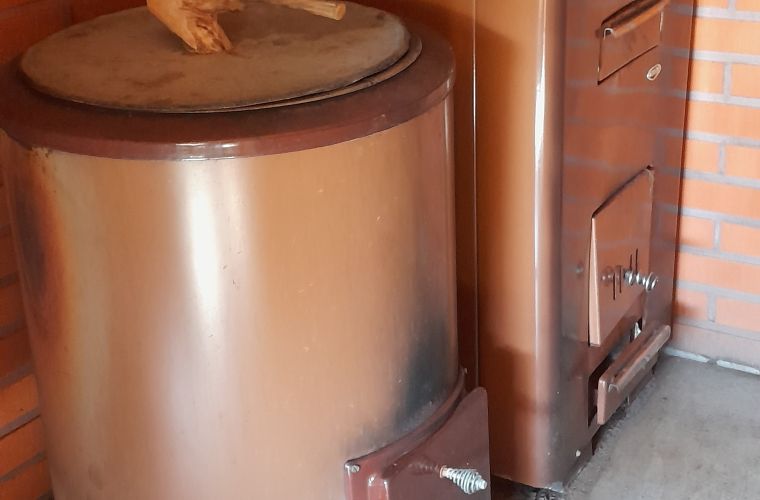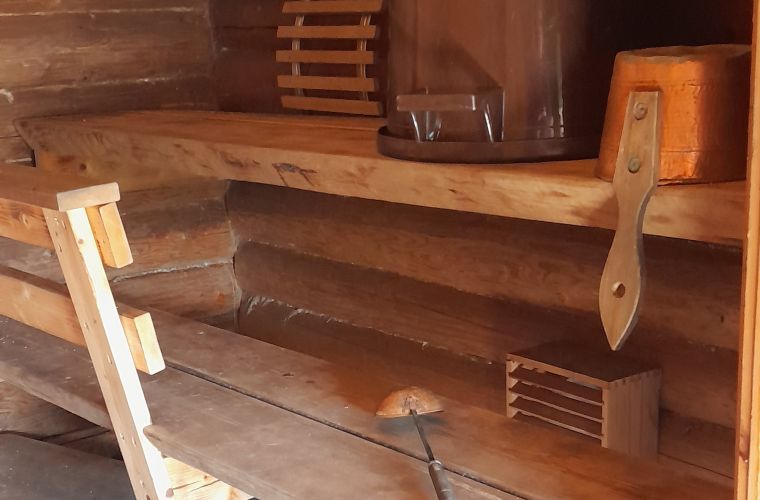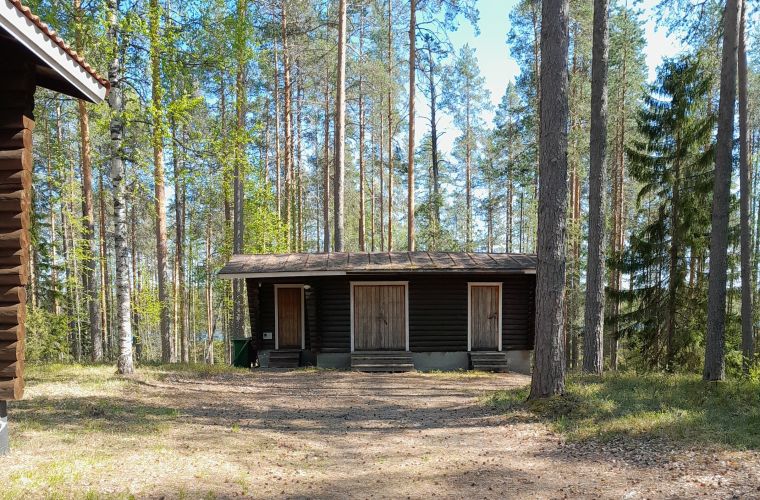 ---
Old Park Ranger Cabin
There is an old park ranger cabin by the road leading to Petkeljärvi National Park. Basic repairs have been carried out on the cabin and it has been furnished in the style it would have been in the 1960s. The cabin has displays on the National Park's history. Nowadays, those staying in the park can rent a park ranger cabin: petkeljarvicenter(at)gmail.com
The house has a kitchen, a large living room and two bedrooms. Beds for six. Traditional compost toilet in the courtyard building. Own wood-heated sauna on the shore of the clear water Kuikkalampi. The washing water is fetched with a bucket from Kuikkalampi.
In the kitchen, a Yankee refrigerator, microwave, coffee and kettle, a small 2-plate hotplate, and a wood stove. Tableware for 10 people. No running water, washing water is fetched in a bucket from Kuikkalampi, but drinking water must be fetched from the camping center or brought with you.
In the bedroom 1 bunk bed and 1 bed (beds for three), and in the second bedroom 1 double bed 160 x 200cm and 1 bed (beds for three). Except for the double bed, the size of the other beds is 80 x 200 cm. The beds have mattresses, blankets and pillows, no sheets.
In the living room, a long dining table with benches, no TV, radio or WiFi. Poor mobile phone network coverage.
2 bunk beds in the shed, an extra bed for four. NOTE ; additional beds in the shed must be reserved separately on the reservation form. Extra beds 10€/person/day (minimum stay 2 days). Possibility to reserve a place for a motorhome in the yard of the house for an additional fee, as well as a tent pitch.
Parties or inviting guests without an agreement are prohibited.
Facilities
No smoking

Fridge-freezer

Coffeemaker

Cooking possibility

Pier

No pets

Travel cot and high chair on request

Microwave

Private beach

Patio

Dinnerware

Firewood

Wood-heated sauna

Radio

Electricity

Electric stove

Electric lighting

Fireplace

Beach

Outdoor toilet

Electric kettle

Bedclothes (blanket and pillow), for extracharge bed linen and towel
Distances
Distance to train station:

95 km

Distance to bus station:

24 km

Distance to nearest city:

24 km

Distance to nearest store:

24 km

Distance to restaurant:

3 km

Distance to nearest cottage:

3 km

Etäisyys vesistöön:

0,1 km
minimum time 2 days/260€ for 1-6 persons, additional days 60€/day for 1-6 persons. Additional beds in the shed (4 pcs.) 10€/person/day.
Petkeljärventie 30, 82900 Ilomantsi
View also these
1 tent or 1-2 hammock place from the hiking center
Our small and modest campsite is located in the middle of Petkeljärvi National Park.
---
from €18 incl. 1 person and electricity. In June-August, the price includes a general sauna shift from 19:00 to 21:00
Mobile home place without electricity
Our small and modest campsite is located in the middle of Petkeljärvi National Park
---
from €20 incl. 1 person and electricity. In June-August, the price includes a general sauna shift from 19:00 to 21:00