Mad River- canoe for two
Mad River- canoe for two
Petkeljärventie 61, 82900 Ilomantsi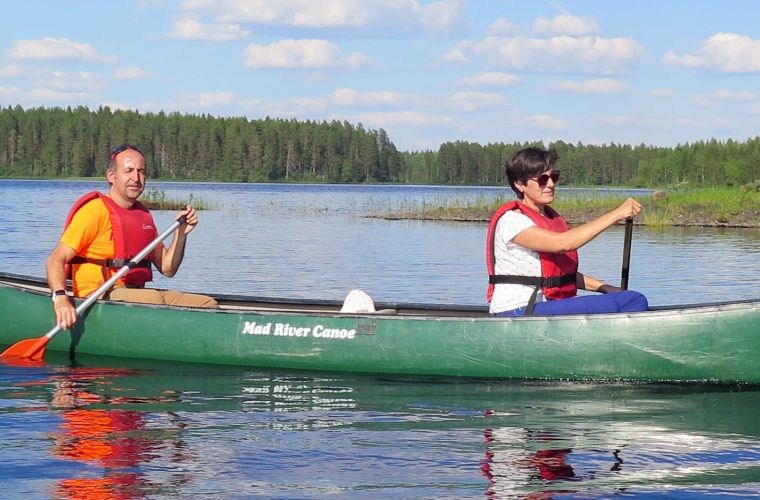 ---
Mad River is a traditional, multi-purpose and sturdy open canoe and is great for both smooth and flowing water, the sturdy canoe also carries a lot of load.
The price includes a life / paddle vest and paddles for two
1h 30€ , 4h 40€ , 8h 50€, 1day ( 23h) 60€,1week 250€
Under 18 years old only with adult accompanied
Distances
Distance to nearest store:

24 km

Etäisyys vesistöön:

0,1km km
price from 30 €
Petkeljärventie 61, 82900 Ilomantsi
View also these
Non-electric caravan sites
Non-electric caravan sites. With an international camping card 3 € discount / day when you present a valid...
---