AHMA room for 1-4 people from Petkeljärvi hiking center, lake view, no pets
AHMA room for 1-4 people from Petkeljärvi hiking center, lake view, no pets
Petkeljärventie 61, 82900 Ilomantsi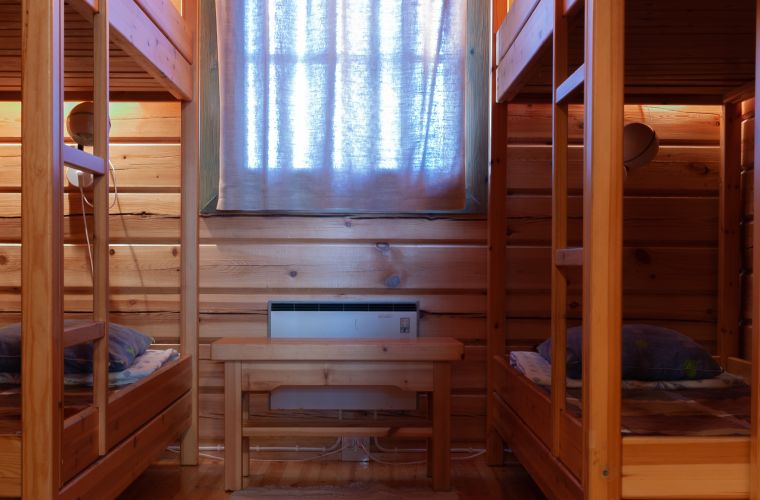 ---
The AHMA room is located in the accommodation wing of the main building of the hiking center, with a window overlooking the lake in the evening sun.
Breakfast and bed linen are not included in the price and can be booked separately.
Toilets, showers and the guest kitchen's guest kitchen are located in the hallway for shared use with other guests.
Facilities
No smoking

Grillhouse

Free WiFi

Shared toilet

Shared bathroom

Cooking possibility

Bedclothes (towels at an additional cost)
Distances
Distance to nearest store:

24 km

Etäisyys vesistöön:

0,1 km
40-60€
Petkeljärventie 61, 82900 Ilomantsi